Founded in 1968, Raba Kistner, Inc. has become an industry leader among engineering consulting firms, specializing in addressing the key risk areas of management services that address the complete Life Cycle of our clients' capital investments.
Bunny and Carl Raba, and Ronald Tolson start Raba & Tolson Consulting Engineers, Inc., a geotechnical engineering practice in San Antonio, Texas.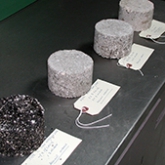 Richard Kistner joins the firm and leads the expansion into the practice of construction materials engineering.
Name changes to Raba-Kistner Consultants, Inc. to reflect expansion into major non-engineering services including geosciences and environmental sciences.
Establishes an office in Mexico to help U.S. firms execute projects throughout Mexico.
Establishes offices in Austin.
Opens an office in McAllen, TX to form a Rio Grande Valley regional presence.
Establishes an office in Houston, TX.
Opens an office in Dallas, Texas focusing on major transportation projects.
Acquires program management firm, Project Control, and its sports and entertainment division, PC Sports.
Acquires Dallas-based archaeology firm, Red River Archaeology and establishes a program management-focused office in Lincoln, Nebraska.
Timber Creek Environmental LLC joins Raba Kistner.
Raba Kistner joins Australian Engineering firm Construction Sciences, PTY, LTD.
Drake Environmental LLC joins Raba Kistner.
Rice & Gardner joins Project Control.
Raba Kistner becomes part of the Kiwa group of companies.